Hiroyasu Ando
President, The Japan Foundation
I would like to take this opportunity to express our profound gratitude to the Japanese and international participants and cooperators for their support and keen interest in TPAM – Performing Arts Meeting in Yokohama.
This is the fifth edition of TPAM since the Japan Foundation Asia Center became one of its organizers, which marked the start of its Asian Focus. TPAM has now established itself as one of the most important platforms for contemporary performing arts in Asia, both in name and in reality, drawing a significant number of presenters and artists each year. It has been a great pleasure to see how TPAM works to have Asian productions receive invitations from other areas of the world, stimulate new co-productions and multiple networks to emerge, and give forms to sustainable exchange and collaboration.
The performance program of this edition of TPAM is again diverse, featuring artists from Indonesia, Japan, Malaysia, the Philippines, Singapore, and Thailand. A significant number of organizations and individuals from across Japan and the world participate in this edition, and meetings for building and expanding their network and collaboration as well as the open-call program TPAM Fringe are even more fertile than before. The Japan Foundation Asia Center has invited, as we did for the previous editions, around 40 international presenters mainly from Asia, aspiring to further Asian collaboration.
We hope that TPAM will continue to be effective and functional as an innovative space where the creation of new values is made possible and that they may be widely shared among performing arts practitioners across the world, which should contribute to their sustainable collaboration.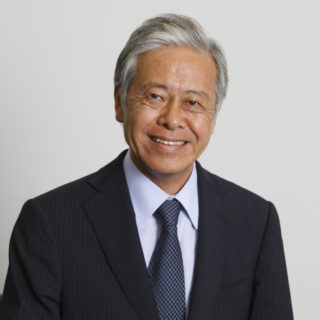 Kazumi Tamamura
President, Kanagawa Arts Foundation
It is the ninth edition of the Performing Arts Meeting since it started to be held in Yokohama in 2011. We would once again express our sincere appreciation for your outstanding support for the event.
At KAAT Kanagawa Arts Theatre, the main venue for the official performance program "TPAM Direction," works by innovative Asian artists that suggest new possibilities of performing arts beyond the existing frameworks of theatre, dance, music and art will be presented. We have been involving ourselves in this event offering the whole facility of the theatre for the program and providing support for the artists' creations at our maximum capacity as a creative theatre.
The Theatre, whose missions are "creation of art, development of human resources and area development through generation of excitement," will continue to be a part of the shared effort to support the arts and culture. We sincerely hope that this event will be a place for new encounters with the arts and culture and exchanges among participants.
Seiichi Kondo
President, Yokohama Arts Foundation
Held for the ninth time in Yokohama, TPAM is a unique event that offers not only performances but also various exchange programs where people from across Japan and the world who engage in performing arts assemble in order to build network. It is also an invaluable opportunity for the citizens to experience the latest trends in Asian performing arts and learn about new aspects of art and society through symposia and presentations.
Some programs of TPAM are carried out in a historical architecture or renovated old building, which suggests possible relationships with art that are interestingly different from what conventional types of shows at theaters and exhibition spaces offer. We are delighted to see how the efforts of Yokohama City and our Foundation for developing enriching and attractive community through the "creativity" of the arts and culture have contributed to TPAM.
I hope that this edition of TPAM will be a place again for performing arts practitioners across national borders, generations and genres to meet and open up new possibilities.
Hiromi Maruoka
Director, Performing Arts Meeting in Yokohama
President, Japan Center, Pacific Basin Arts Communication